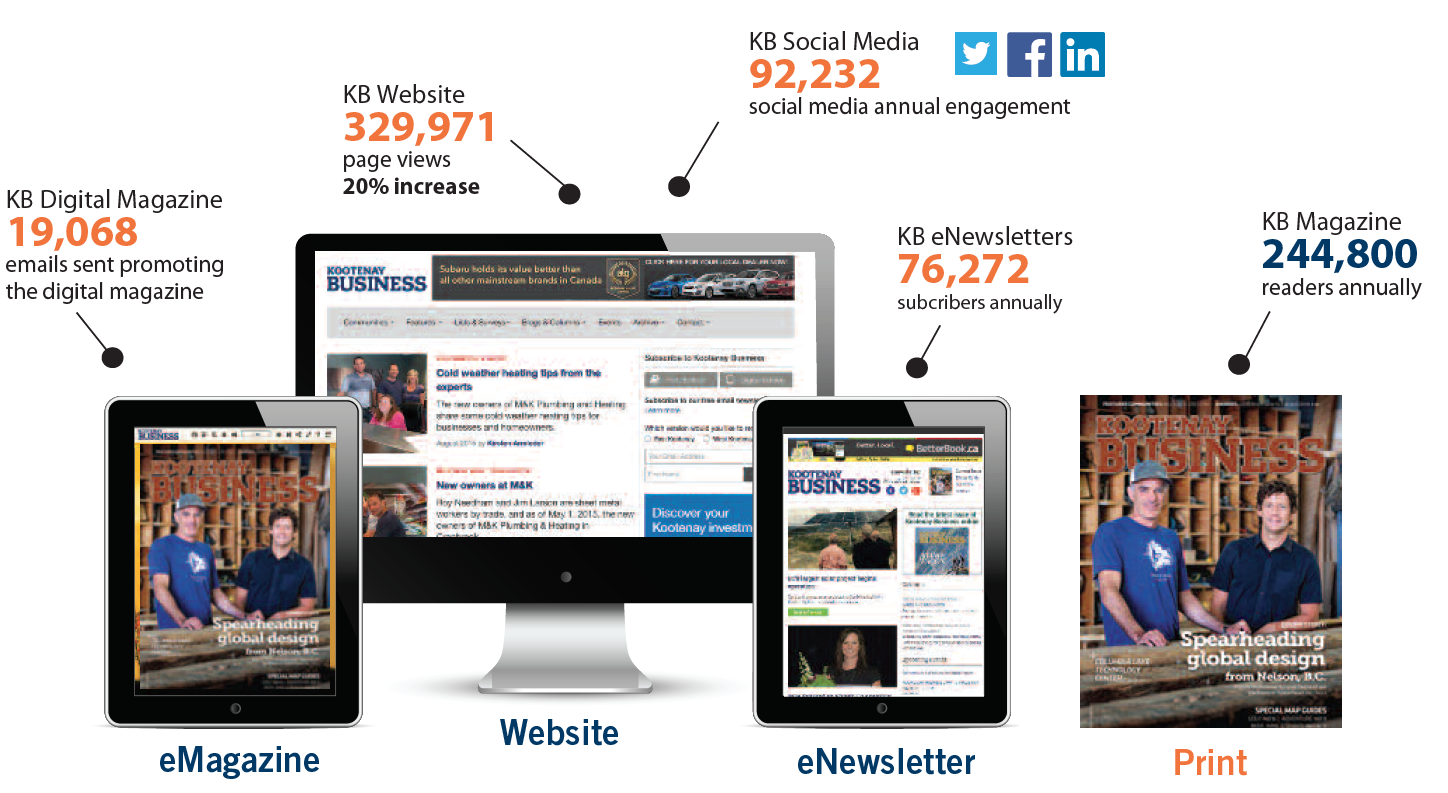 Engage with over 697,040 leaders in the business community
Welcome to Kootenay Business. Our popular print magazine has been covering the business scene in B.C.'s Kootenay/Boundary region for more than 25 years! But did you realize you can use our website, and our subscriber-only eNewsletter, to achieve complete business-to-business coverage? You can. You get to choose the exact level of your online coverage: from a listing to a full-blown campaign guaranteed to be seen by thousands of visitors. Best of all, you can use your 1/6 page or larger Kootenay Business magazine ad towards a free, but very valuable, position on kootenaybiz.com.
» View our Kootenay Business website
» Read an electronic version of Kootenay Business magazine.
Kootenay Business
At a Glance
Print frequency: Six times per year
Print Run: 8,500
Annual circulation: 40,800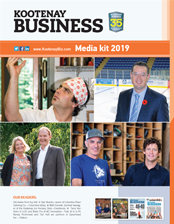 Media Kit Download