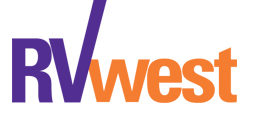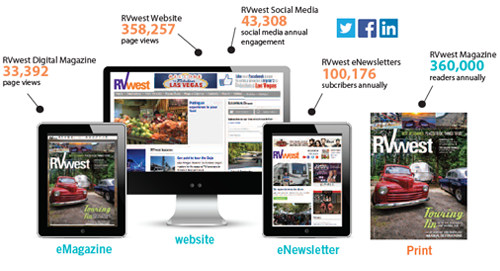 Reach over 895,133 avid Canadian RVers with our powerful marketing package
Four-in-one way to cover a bigger market
RVwest PrinterNet combines print, internet, eNewsletter and electronic magazine products to provide you with the strongest market coverage.
63% additional coverage by including the web
An RVwest PrinterNet package takes your message from 91% direct mail subscribers to an additional 358,257 page views.
RV West monthly eNewsletter instantly delivers your message to an additional 8,120 subscribers. There is a 280% increase in web traffic following each eNewsletter.
Trackable Results
RVwest PrinterNet packages come with reports that track how many calls, ad views and click-thrus your campaign is receiving from prospects.
Contact us for further information
We've created many opportunites for you to reach the ever-growing RVing market in Western Canada. Give us a call today — let's make this year your best year yet!
» View our RVwest magazine website
» Read an electronic version of RVwest magazine.
RVwest
At a Glance
Print frequency: four times per year
Print Run: 30,000
Annual circulation: 120,000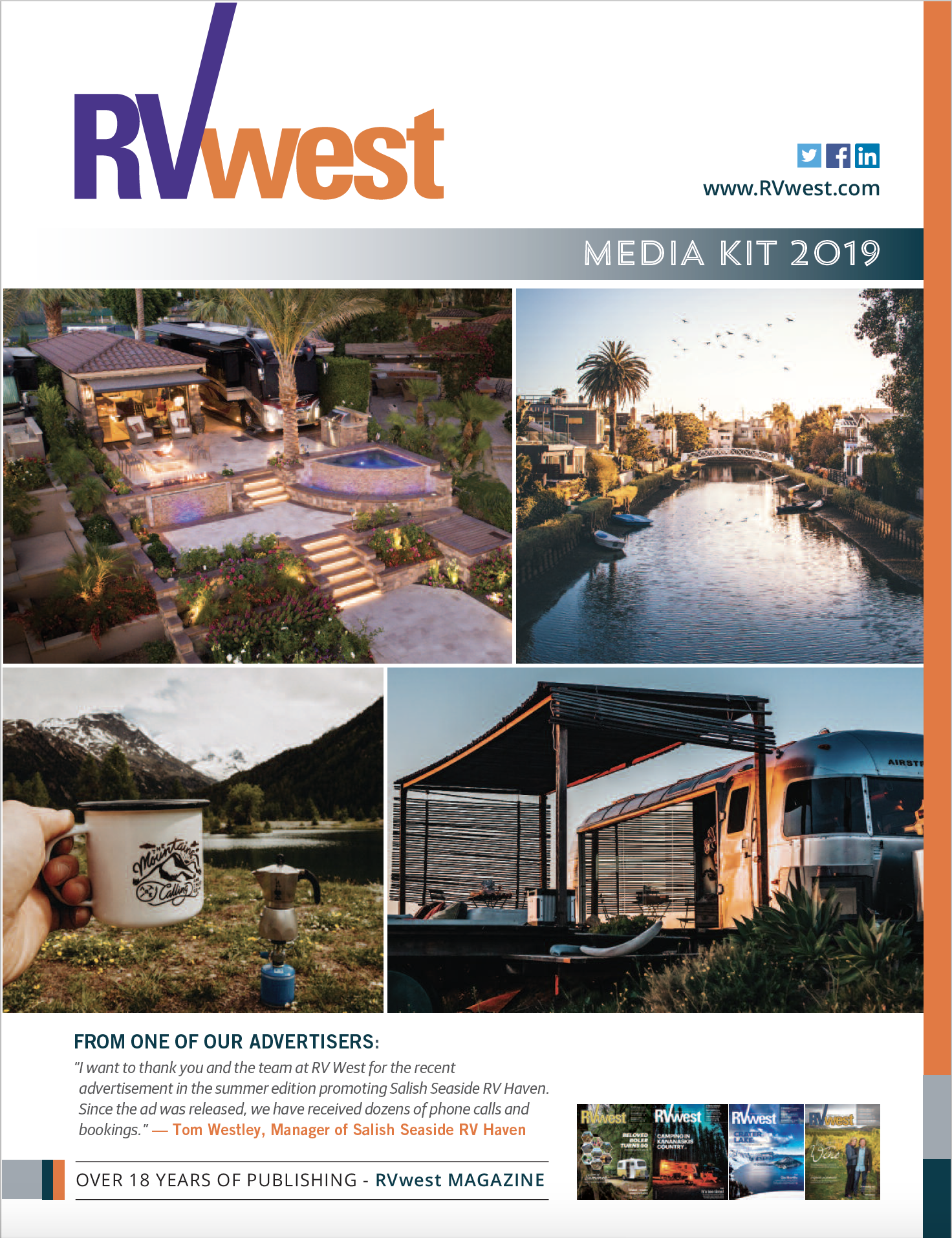 Media Kit Download